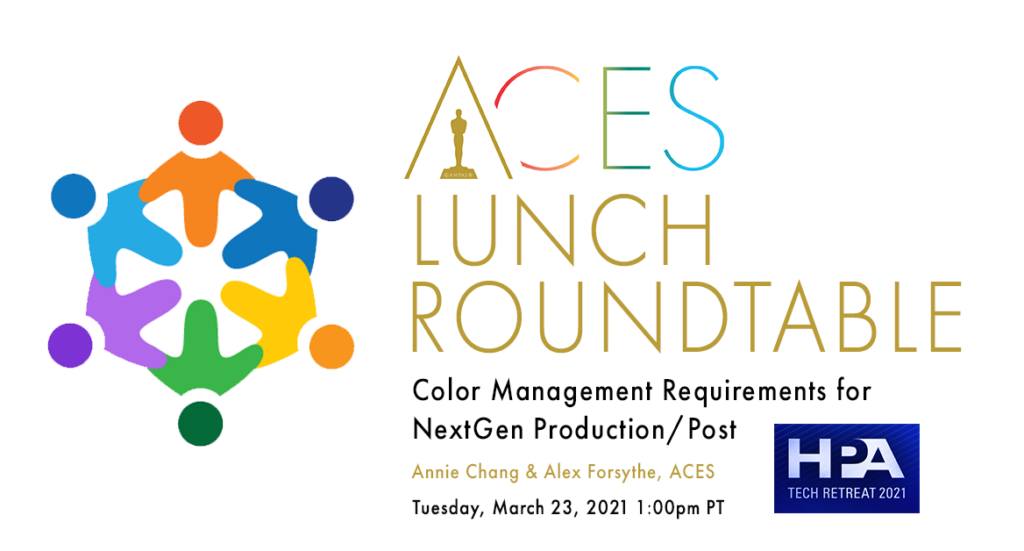 Join our Lunch Roundtable for a lively discussion…let's get the relevant issues out on the table!
Tuesday, March 23, 2021 1:00 pm Los Angeles time
With the upcoming releases of ACES 1.3 and 2.0 now scheduled, the ACES team is beginning a longer-term planning process. Indies worldwide have embraced ACES and studios and sophisticated users will benefit greatly from features in the upcoming releases. But what's next? AR/VR, Virtual Production, Broadcast?
We want to hear your thoughts about the color management needs of these and other leading edge production technologies. Space is limited: first 10 registrants can speak, others invited to listen in!
To attend, you must be registered for HPA Tech Retreat. Registration info: https://account.hpaonline.com/events/hpa-tech-retreat-2021