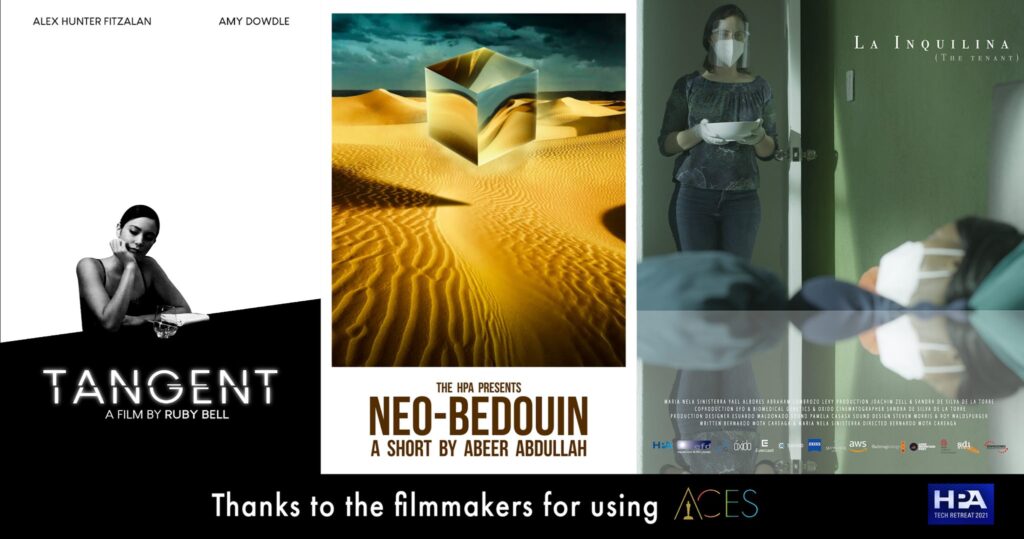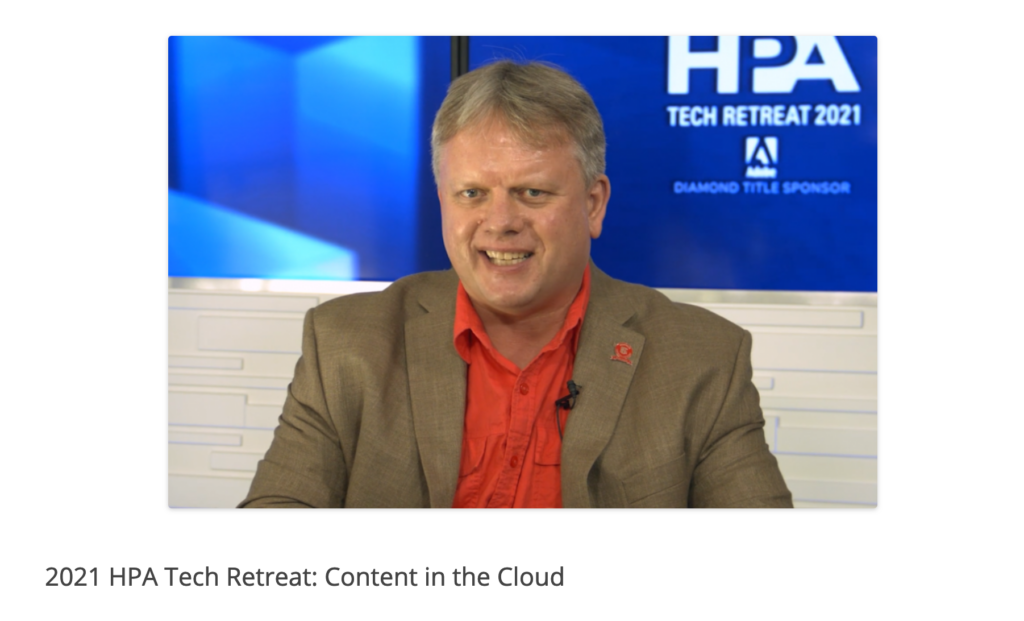 This was a great session and garnered lots of press mentions of ACES…here's a couple:
https://postperspective.com/2021-hpa-tech-retreat-content-in-the-cloud/?mc_cid
"I set up an ACES workflow using Resolve in AWS cloud accessed via Teradici from my MacBook Pro. The virtual machine was loaded with Nvidia GPUs and CPU power, and I was able to convert 12K frames into 4K EXRs at 30fps faster than real time. This is the fastest I've ever seen this workflow happen."

Joachim Zell
and another: https://www.hollywoodreporter.com/behind-screen/filmmakers-around-the-world-team-on-cloud-production-test-its-part-of-our-future
Thanks again to the filmmakers, suppliers and JZ!
---
Going to HPA Tech Retreat 2021?
ACES will be featured in the March 23 2021 10am SuperSession during the discussion of three of the films: "Tangent" (produced in Brisbane) , "Neo-Bedouin " (produced in Dubai) and "La Inquiina" (produced in Mexico City)
Thanks to the production/post production teams and Joachim Jochen Zell. You must be registered for HPA Tech Retreat to attend. Register: https://account.hpaonline.com/events/hpa-tech-retreat-2021