You can view this webinar courtesy of SMPTE below
Video Index
00:00 SMPTE announcements and housekeeping
05:30 ACES 101 Program Start
06:50 What is Color Management?
19:20 What is ACES?
42:30 Current and Future of ACES
52:40 Panel Discussion

We also encourage you to discuss topics presented or ask questions here:
---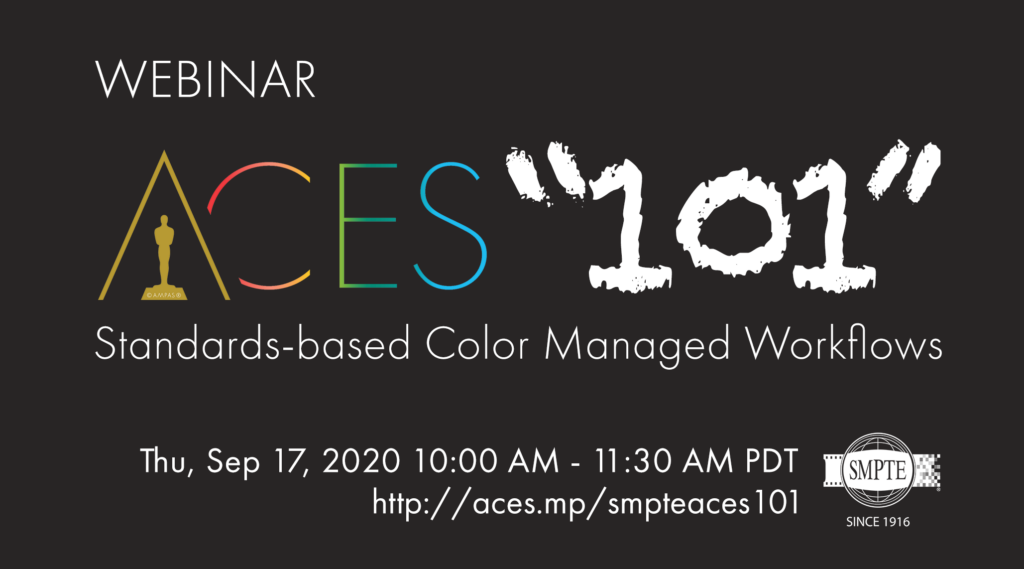 The widespread use of HDR in production and the demand for future-proof digital masters for delivery and archiving have increased the need for digital color management systems. The Academy Color Encoding System (ACES), is the only standards-based, end-to-end color management system that is non-proprietary and free to use.
Join SMPTE Director of Education Joel E. Welch and Industry experts as they explain and discuss ACES fundamentals, applicable SMPTE standards, and how they can help you better design standards-based production equipment and workflows.
Webinar is free, but you must Register on SMPTE site https://aces.mp/smpteaces101