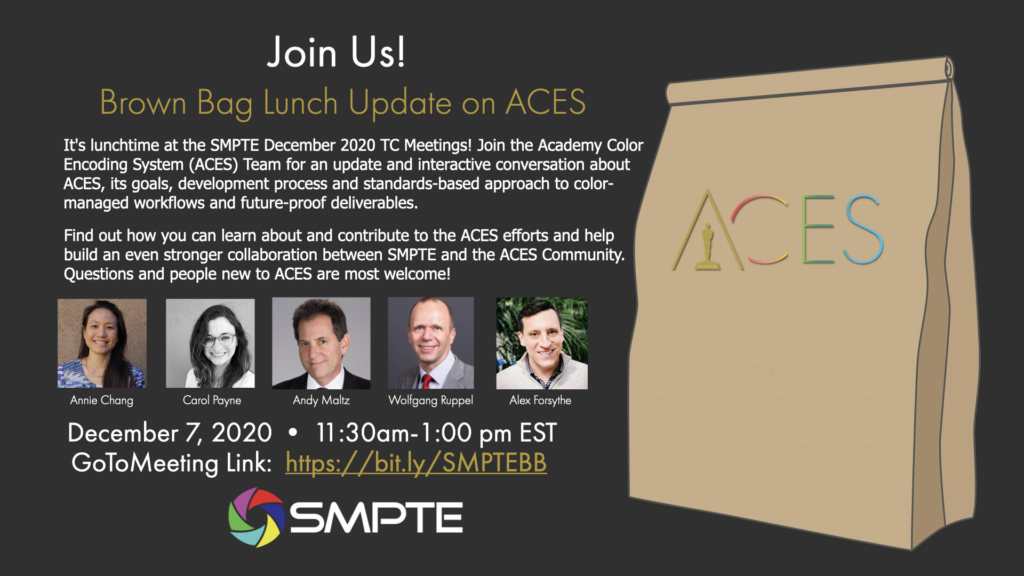 December 7, 2020 • 11:30am-1:00 pm EST
GoToMeeting Link
It's lunchtime at the SMPTE December 2020 TC Meetings! Join the Academy Color Encoding System (ACES) Team for an update and interactive conversation about ACES, its goals, development process and standards-based approach to color-managed workflows and future-proof deliverables. ACES now includes six SMPTE Standards and more are planned for the future.
Find out how you can learn about and contribute to the ACES efforts and help build an even stronger collaboration between SMPTE and the ACES Community. Questions and people new to ACES are most welcome!
Thanks to SMPTE for agreeing to have this meeting open to the entire community!