Brazilian DP Julio Costantini discusses the approach and technology utilized on his latest film "Confessions of an Invisible Girl."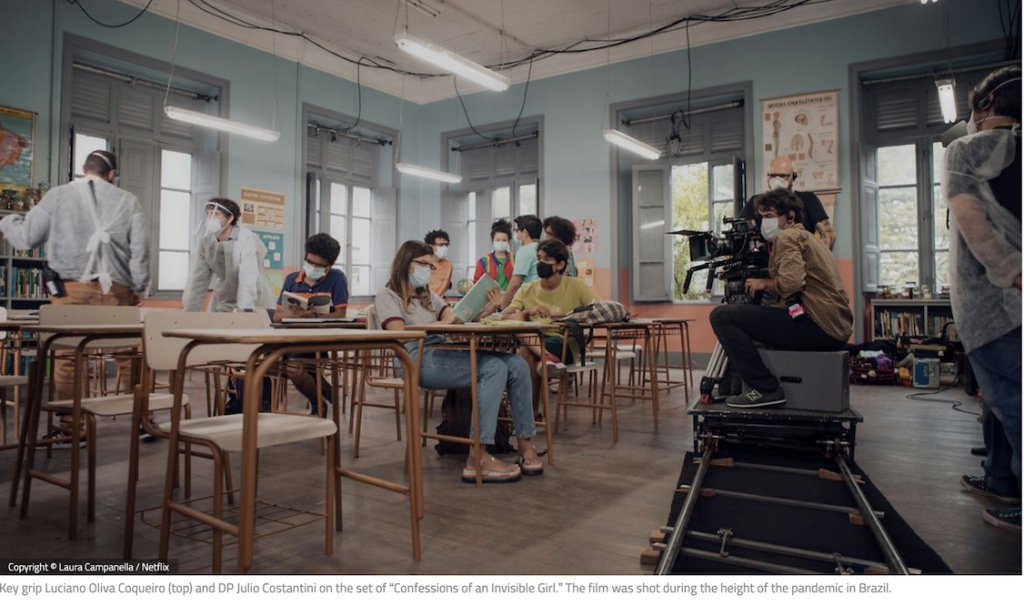 Thanks to ACES Product Partner ARRI for this story about Brazilian DP Julio Costantini and his work on "Confessions of an Invisible Girl" for Netflix.
Q. Employing the latest industry techniques is really becoming the norm in Brazil. For example, it's exciting to see the AMPAS Academy Color Encoding System (ACES) making its way onto most sets. Why did you decide to use it on this project?

A. On my first Netflix project, "Just Another Christmas," we had the best experience working with the ACES color system. I felt that this project would benefit a lot from it too. It's so vast in terms of possibilities and also helps you keep the entire workflow aligned. After capturing your image in ARRIRAW, you have to expect to work with a color space that carries the biggest amount of information up to the end. And ACES does that. The details that we found in terms of color nuances during post, especially in High Dynamic Range (HDR), was impressive.
Read the entire article here:
https://www.arri.com/news-en/dp-julio-costantini-on-arri-technology