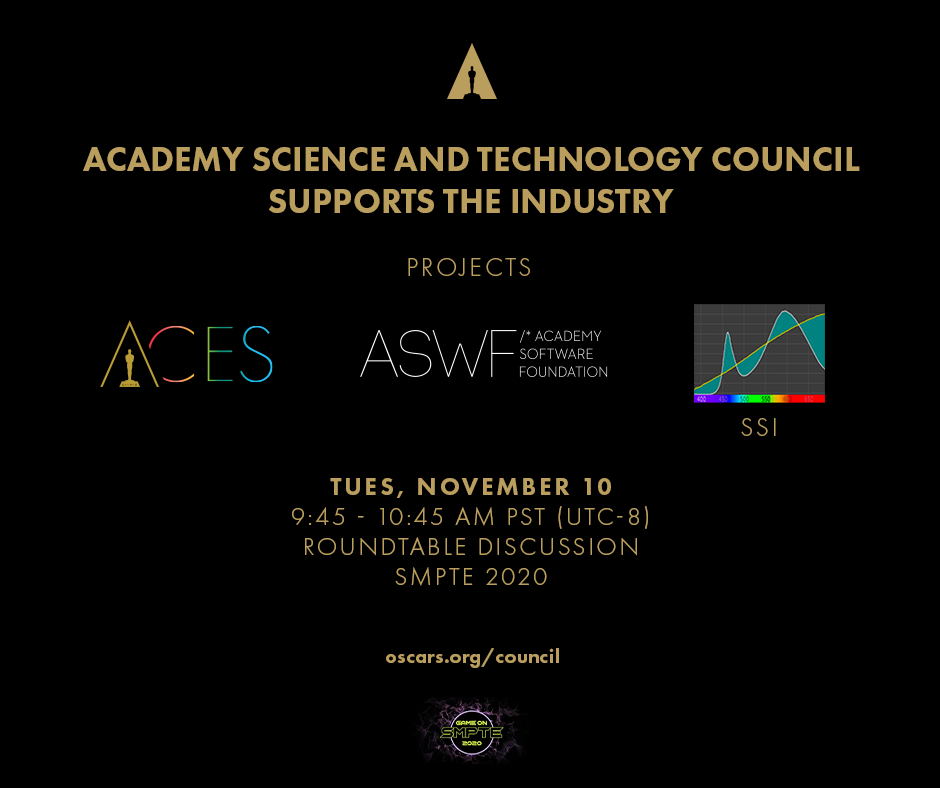 Join the Academy of Motion Picture Arts and Sciences' team and learn about some of the important projects of the Science and Technology Council, including the Academy Software Foundation (ASWF), the Academy Color Encoding System (ACES) and the Academy Spectral Similarity Index (SSI).
This work is helping to support professionals in all areas of the motion picture and television industry. We'll let you know how to take advantage of these opportunities provided by the Academy, as well as how to get involved and help further these initiatives in the community.  Bring your questions!
Tuesday, November 10
9:45a – 10:45a PST (UTC-8)
Please note, this is part of the SMPTE 2020 Experience which is a paid event.  They have numerous pricing levels to participate which you can review here: https://2020.smpte.org/home/Pricing
Roundtable seats are limited and you must reserve your seat through the SMPTE app after registering. Looking forward to seeing you!