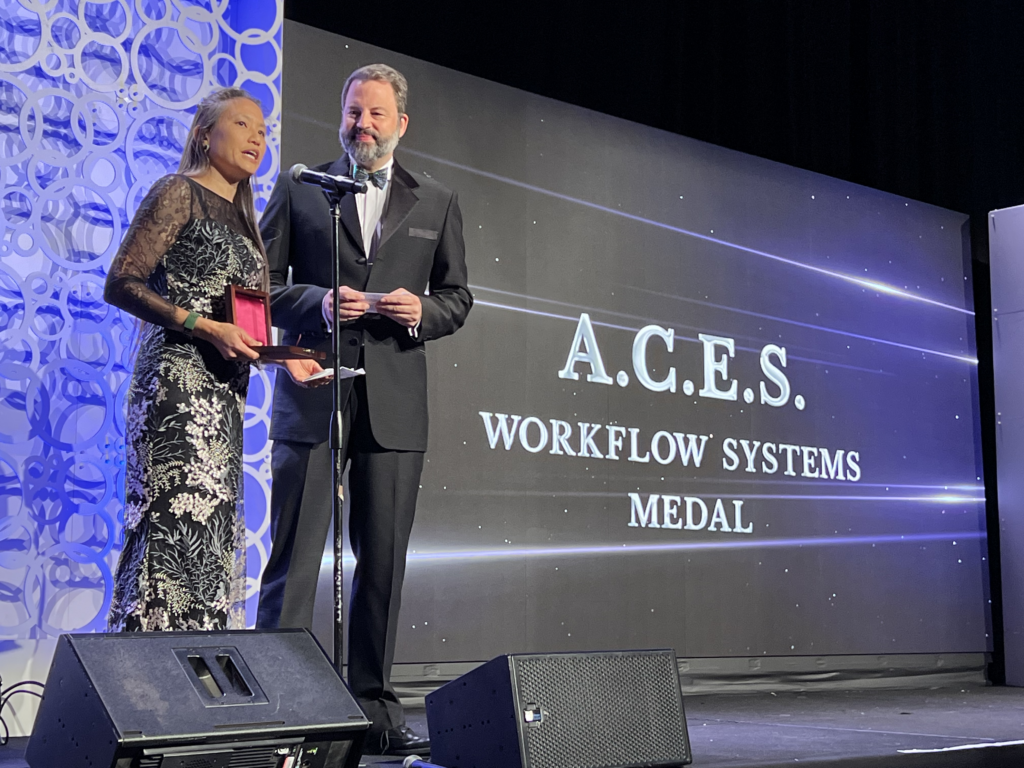 Representatives from the Academy of Motion Picture Arts and Sciences and the ACES community recently attended the SMPTE Awards Gala in Hollywood. ACES Co-chair Annie Chang and the Academy's Science and Technology Council Co-chair Paul Debevic, accepted the Workflow Systems Medal on behalf of the ACES community and all those who have helped in the development of ACES.
The Workflow Systems Medal, established in 2012 and sponsored by Leon D. Silverman, honors the recipient by recognizing outstanding contributions related to the development and integration of workflows, such as integrated processes, end-to-end systems or industry ecosystem innovations that enhance creativity, collaboration, efficiency or novel approaches to the production, post-production or distribution process.
Many thanks to SMPTE and Leon D Silverman for this honor, and thanks to the many ACES contributors and users who work with ACES daily on-set, and in their facilities.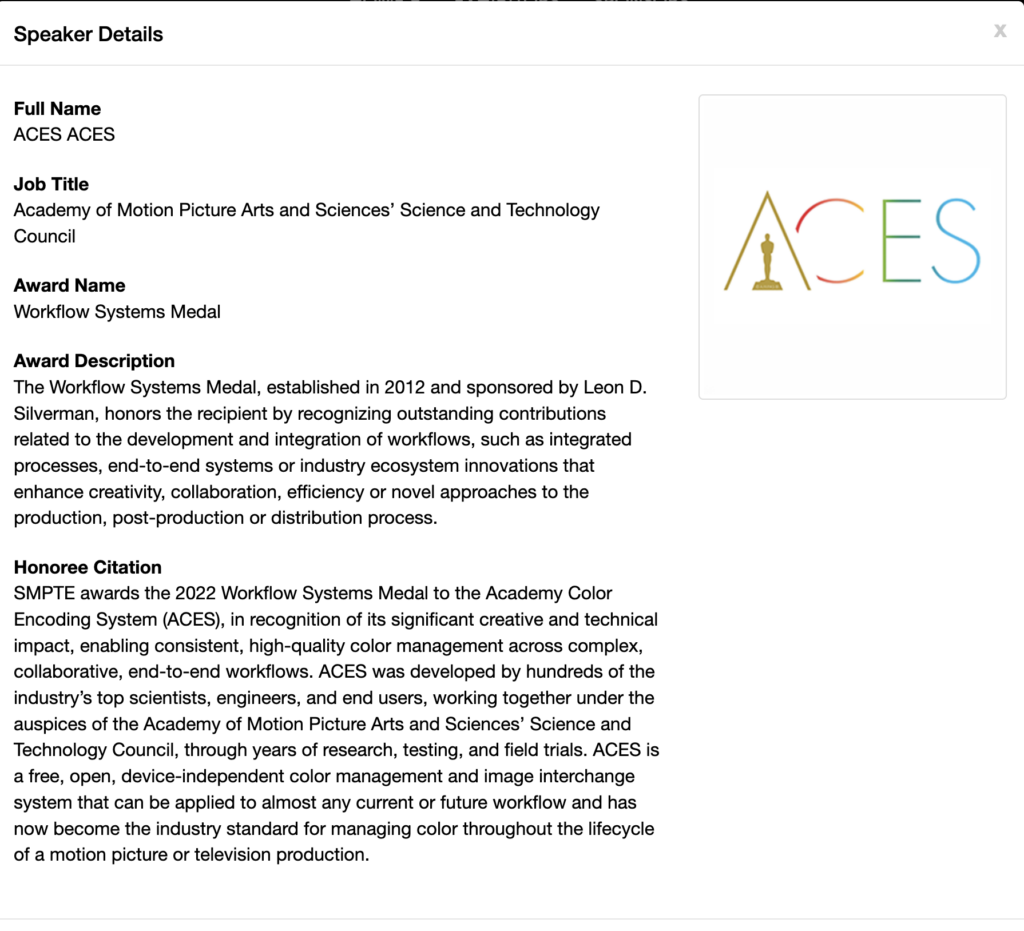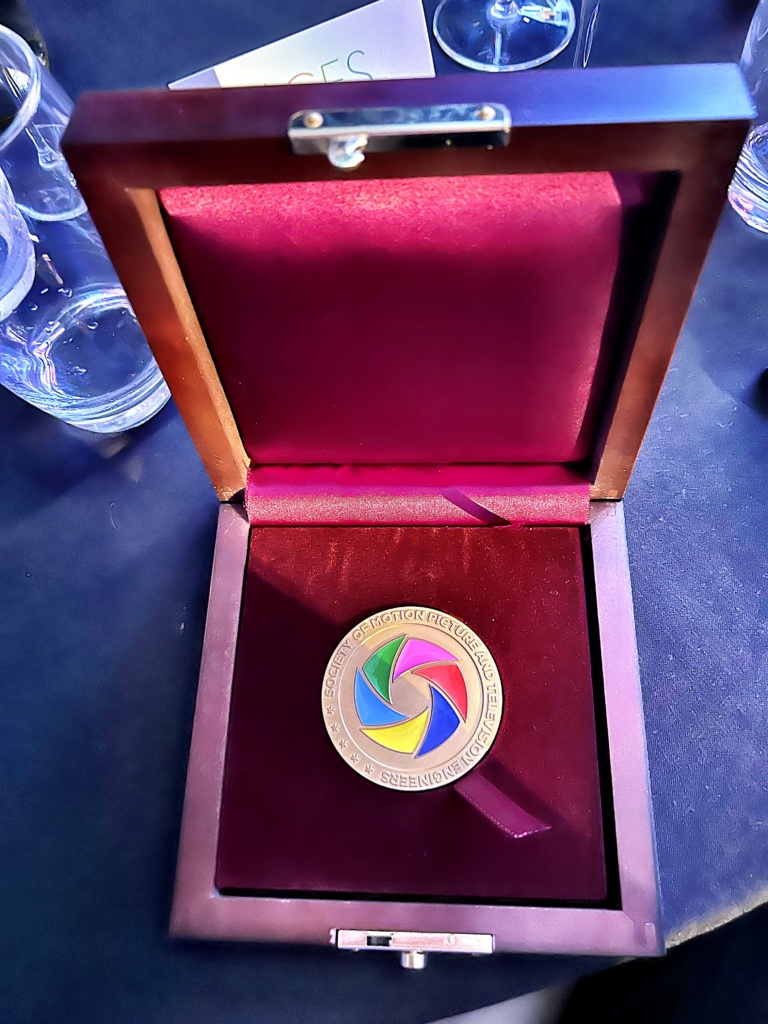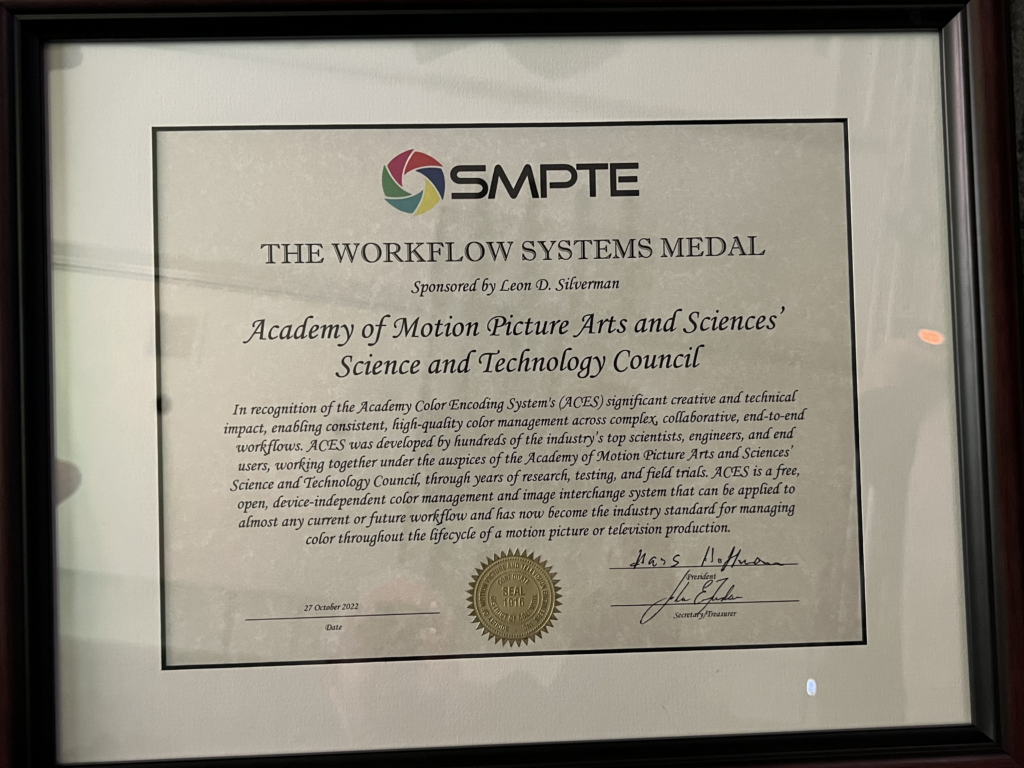 SMPTE (Society of Motion Picture and TV Engineers) is the global society of media professionals, technologists and engineers working together to drive the industry forward.
SMPTE is also an internationally recognized standards organization, bringing order to the chaos of constantly evolving technologies with a high level of unbiased technical excellence. SMPTE's more than 800 engineering standards and guidelines are developed in a collaborative process with individuals and corporations to advance global interoperability of hardware and software. As a result, the industry worldwide can enjoy both improved workflow and uncompromising quality for seamless creation, management and delivery of media. ACES currently includes seven SMPTE standards with more to come!
---