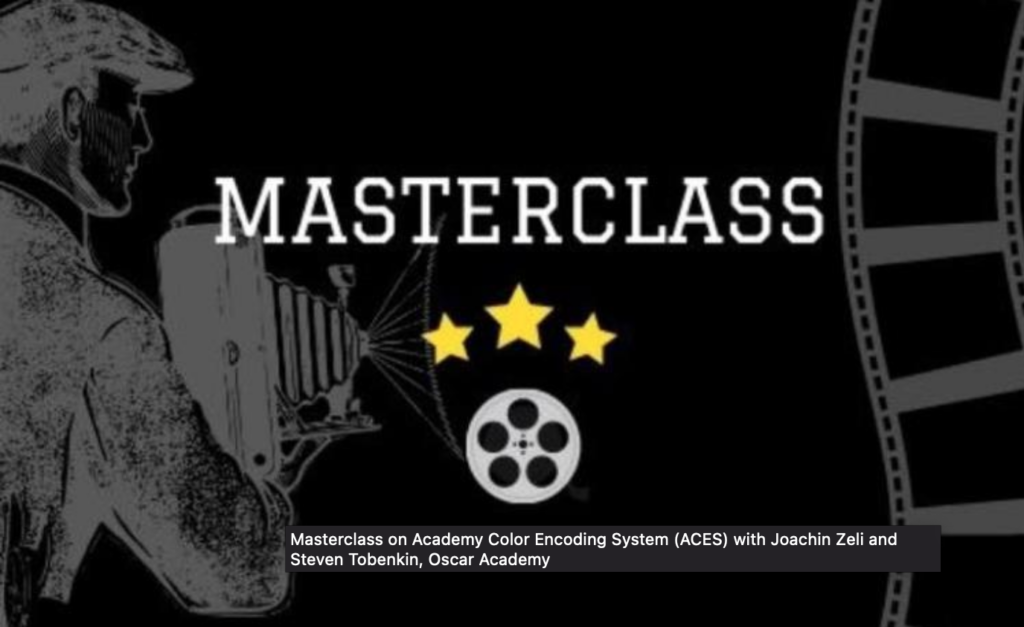 ACES Vice-chair Joachim Zell and ACES Adoption Lead Steve Tobenkin will teach a 90 minute Masterclass on the Academy Color Encoding System, at the 53rd Annual IFFI Goa Film Festival on Saturday November 26 in Goa, India.
The class is expected to be streamed and posted afterwards for the community to enjoy…check back here for the link when available!
More information here: https://filmguide.iffigoa.org/detail/?id=5738
---
Follow up after the Masterclass: We had a full house and lots of news coverage and audience participation at the festival!